ASHLEY HUNTER
Founder & Executive Director
Ashley Hunter founded The Fit Kids Foundation in January 2011 and currently serves as the Executive Director. Ashley grew up in Wayzata, MN where she attended The Blake School. She went on to Middlebury College and graduated in 1998 with a degree in Psychology. After graduation, Ashley spent two years as an investment banking analyst with Robertson Stephens in San Francisco. She went on to conduct investor relations for Commtouch Software and spent two years as a substitute teacher for elementary aged children at the Phillips Brooks School in Menlo Park. Ashley is very active in the non-profit world. She is the Co-Founder and former Co-President of Circle of Friends, now called Ambassadors for Packard Children's Hospital, an organization that supports Lucile Packard Children's Hospital. In addition, Ashley is a former board member of the San Francisco Zoological Society, a former member of the Joint Development Committee at Lucile Packard Foundation for Children's Health and a former Advisory Board member of the Wender Weis Foundation for Children. Currently, Ashley is a member of the Ambassadors Honorary board, serves on the Board of Directors of Upper River Services in Minneapolis, MN, and is advisor at Hunter Trust. Ashley remains active as alumni of Middlebury College and conducts alumni admission interviews in the Bay Area. Ashley grew up as an avid athlete and is passionate about health, fitness and helping children. Ashley lives in the Menlo Park area with her four children.
RICHARD AMORY
Grant Writer
Richard Amory has over fifteen years of experience in nonprofit grant writing, research and planning. He has raised millions of dollars to support charitable causes. Richard served the mission of the North Texas Food Bank – the largest nonprofit service organization in the Dallas-Ft. Worth area – for nearly a decade. During that time, his contributions to the broader Dallas nonprofit community included volunteer work and consulting with Communities Foundation of Texas, United Way of Metropolitan Dallas, Children's Medical Center and the Dallas Coalition for Hunger Solutions. Richard works with organizations across the U.S. and internationally in support of causes as diverse as education, youth fitness and endangered species conservation.
COURTNEY BIANCHI
Curriculum Consultant
Courtney Bianchi was born and raised in Michigan and graduated in 2000 from Vanderbilt University with a bachelor's in Elementary Education and Child Development. She taught Elementary School from 2000-2006, including a stint at Phillips Brooks School. Courtney lives in Menlo Park, works as a fitness and yoga instructor, and has three daughters, who attend Las Lomitas/La Entrada schools.
GABE BREWER
Curriculum Consultant​
Gabe grew up in Palo Alto as an avid baseball player, and now his "go-to" workout is Muay Thai boxing. He is a kinesiology student at Foothill College, has worked at the Boys and Girls Clubs as a mentor, and also has served as a special education aid and a strength and conditioning coach.
MARIA GEENEN
Director of Annual Giving
Maria has worked for nonprofits for the past 20 years, utilizing her fundraising expertise in education, womens' empowerment and children's wellness. She is currently on the Board of Mercado Global and volunteers for Close the Gap. Prior to working in the nonprofit sector, Maria worked in high tech for Hewlett-Packard and Sun Microsystems/Oracle in product marketing. She is a self described philanthropist at heart and a business woman in mind. She's received her MBA from the Foster School of Management and her BA in Psychology from the University of California Santa Cruz. Committed to physical fitness as a cyclist, skier and certified yoga teacher, she believes in the benefits fitness can make in your life physically, mentally and emotionally. She is thrilled to be working at FitKid, expanding their mission to help more children develop healthy habits through physical activity. Maria is a mother of three children and lives in Portola Valley.
ASHLEY HONERKAMP
Director of Stewardship
Ashley Honerkamp joined the Fit Kids Foundation in 2018 and has been active in the non-profit sector for her entire career. After graduating from Middlebury College 1995, she worked in development at Project Bread, a Boston-based organization which strives to end hunger in Massachusetts. Ashley then attended Harvard Law School where she continued to explore her passion for social impact and graduated in 2000. As an associate at the law firm of Foley Hoag in Boston, she continued her close affiliation with the non-profit sector by structuring and advising 501(c)(3) organizations as part of her broader corporate practice. Since moving to the Bay Area, Ashley has contributed legal and fundraising expertise to a number of nonprofit organizations, with a particular focus on issues impacting children and families. She is a former board member of The Child and Family Institute of Menlo Park and the Menlo Park Atherton Education Foundation. Ashley also co-founded HI-Tech Kids, Inc., a non-profit camp that provides technology-based learning and robotics to children of underserved communities. Currently, Ashley serves on the board of Menlo Atherton Foundation for the Future and the Jeanie Ritchie Innovation Grant Committee as well as the Family Advisory Council of Lucile Packard Children's Hospital Stanford. As a mother of three children with a love of the outdoors, Ashley hopes to leverage her experience and passion to support the mission of the Fit Kids Foundation.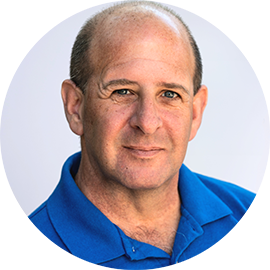 DAVID JACOBSON
Marcomms Consultant
David Jacobson brings to Fit Kids decades of experience in journalism and marketing communications, including nearly 12 years leading those efforts for Positive Coaching Alliance. He coached youth and high school sports in San Bruno, Foster City and San Mateo, including teams for which his two grown children competed in baseball, softball, and basketball. Much of David's regard for Fit Kids' mission and his approach to the organization's work stems from pick-up basketball games during his youth in Chicago and Milwaukee, his college years at the University of Minnesota, and the present day.
SERGIO MALDONADO
Fitness Consultant
Sergio Maldonado has been a Personal Trainer for over 10 years. His primary place of training is at AXIS in Menlo Park and he does work out of other locations in the Bay Area. He has always had a passion for training youth and finds physical development vital for kids lives. That's why he believes wholeheartedly the mission of Fit Kids and hopes to continue to provide the best possible training and information to the Fit Kids Foundation. To find out more about Sergio visit: https://www.siliconvalleytrainer.com/.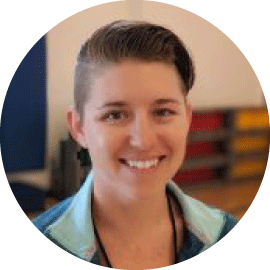 HOPE SCHEID
Curriculum Consultant
Hope Scheid was born and raised in Menlo Park, California. She grew up playing soccer, softball, volleyball, basketball and pole vaulted. Hope graduated from San Francisco State University majoring in Child Development and completed her teaching credential and a Masters in Curriculum and Instruction at Notre Dame de Namur. She currently teaches Physical Education at Oak Knoll School in Menlo Park, the same school she attended as a child. On weekends and during the summer you can find Hope enjoying the great outdoors – whether it be mountain biking, running, hiking, snowboarding, or snowshoeing — and playing soccer or softball in recreation leagues around the Bay Area.
LESLIE SCHOTT
Director of Strategic Partnerships
Leslie Schott was raised in Scottsdale, Arizona, and came to Santa Clara University to receive a Bachelor of Arts degree in Communication. She graduated in 1993. After graduation, Leslie worked as an Account Executive for BT International in San Francisco, then joined Oracle Corporation where she worked in the Direct Marketing Division before being recruited by a startup, Niku. After that, Leslie received her real estate license and worked for Alain Pinel in Palo Alto until her daughter Caroline was born in 2003. Leslie grew up loving outdoor sports, mainly tennis and swimming. She is an active member of St. Simon's Parish and School where among other things she serves as Committee Chair for St. Simon Walk-a-Thon. Leslie also served on the Fit Kids Board of Directors for a year prior to becoming the Director of Development. Leslie is married to Mike Schott and lives in Los Altos with their daughter, Caroline.
WHITNEY VANDERBOOM
Director of Major Gifts
Whitney Vanderboom grew up in Los Angeles, California with a father who is a medical oncologist and a mother who was a social worker and volunteer. She attended University of Southern California, graduating with honors from the School of Cinematic Arts. After graduation, Whitney worked in film and television for five years before returning to USC as they embarked on their record breaking capital campaign. Within Keck Medicine of USC she held the position of Director of Research, learning the operational side to fundraising and then transitioned to a Director of Development position working with grateful patients, MD and resident alumni and friends of USC. She and her husband (also a USC alum) moved to Honolulu, Hawaii in 2013 where she performed regional work for Keck Medicine and USC. In 2014, she had her first child but continued to work in fundraising on a consultation basis as she raised her two young sons. In September 2017, her family moved to San Francisco and they have all enjoyed getting to know a new city. An avid beach volleyball player in Los Angeles and Honolulu, Whitney is still looking for a beach game to truly make the Bay Area home.
NAVITA WILSON
Director of Programs
Navita Wilson was born and raised in Redwood City, California. While attending San Jose State, she began working for the Ravenswood City School District as a paraprofessional and after earning a degree in Liberal Studies she transitioned into the role of After School Program Coordinator at Costano School, Home of the 49ers Academy. In 2015, the 49ers Academy hired Navita as Director of Student and Family Affairs. In this role, she supported families with securing basic needs and linked students and families to appropriate resource, including on-going mental health services, academic programs, recreation/sports programs, youth development programs, and medical services. Navita is married to her high school sweetheart, and they live in East Palo Alto with their two-year-old twin boys and a 14-month-old son.