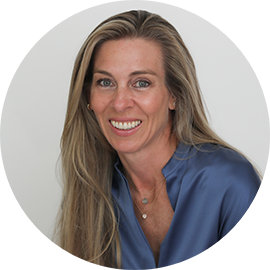 ASHLEY HUNTER
Founder and Executive Director
Ashley Hunter founded The Fit Kids Foundation in January 2011 and currently serves as the Executive Director. Ashley grew up in Wayzata, MN where she attended The Blake School. She went on to Middlebury College and graduated in 1998 with a degree in Psychology. After graduation, Ashley spent two years as an investment banking analyst with Robertson Stephens in San Francisco. She went on to conduct investor relations for Commtouch Software and spent two years as a substitute teacher for elementary aged children at the Phillips Brooks School in Menlo Park. Ashley is very active in the non-profit world. She is the Co-Founder and former Co-President of Circle of Friends, now called Ambassadors for Packard Children's Hospital, an organization that supports Lucile Packard Children's Hospital. In addition, Ashley is a former board member of the San Francisco Zoological Society, a former member of the Joint Development Committee at Lucile Packard Foundation for Children's Health and a former Advisory Board member of the Wender Weis Foundation for Children. Currently, Ashley is a member of the Ambassadors Honorary board, serves on the Board of Directors of Upper River Services in Minneapolis, MN, and is advisor at Hunter Trust. Ashley remains active as alumni of Middlebury College and conducts alumni admission interviews in the Bay Area. Ashley grew up as an avid athlete and is passionate about health, fitness and helping children. Ashley lives in the Menlo Park area with her four children.
"I truly believe in the power of physical activity to transform lives. Being active is such a critical part of everyone's physical and mental development and I am so proud of the positive impact Fit Kids makes on the lives of thousands of children around the country through our structured physical activity program. Fit Kids has the potential to bring physical and mental health and wellness to young children anywhere, anytime thanks to the incredible efforts by the Fit Kids team and our Board of Directors."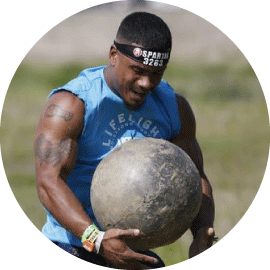 TEVYN BONNER
Fitness Instructor
Tevyn attended high school at Skyline in Oakland,CA. After coaching for a few years and ultimately being certified as a fitness trainer, Tevyn and his partner opened their own gym called Lifelight Fitness in 2015. Tevyn and his partner now own a Mobile Personal Training and Bootcamp business called Ryze Fitness in Castro Valley. Tevyn is passionate about fitness and believes that fitness has always been a safe haven for him and has allowed him to learn about himself. He feels blessed to be able to serve and make an impact for thousands of people and their fitness journeys! He takes great pride in completing the Beast Spartan Race, a 13+ mile obstacle course in the mountains of Lake Tahoe. Tevyn currently lives in Oakland and in addition to staying fit, he also loves chess, camping and video games!
AMY GORDON
Director of Digital Content
Amy Gordon has gained over a decade of experience in youth development programs, social media management, and video editing at non-profits as well as with content creators. She earned a Bachelor's degree in cross-cultural studies communication at Simpson University and has had the honor of participating in youth programs in the US and internationally. Amy has spent the majority of her life in the East Bay, currently residing in Castro Valley with her husband and two children. They enjoy going on hikes, meeting up with friends, and going on adventures.
REBECCA GUENTHER
Fitness Instructor
Hometown: San Jose, CA. Where did you attend high school, college or gain other relevant professional credentials: I attended West Valley Community College before transferring to UC Berkeley, where I hold associate's degrees in Biology and Chemistry and my bachelor's in Molecular and Cell Biology, respectively. Understanding human biology and how the body functions optimally is a major aspect of preventative healthcare, which is my passion. Another aspect is understanding environmental influences such as community, cultural traditions and access to healthcare. As such, it is my hope to further my education in a public health graduate program so that I can best serve to promote health and equity in healthcare. Fit Kids provides me the opportunity to serve in this capacity and to learn about how to better meet the healthcare needs of our underserved communities. Day job: I'm currently working as a tasting room associate at Big Basin Vineyards. Favorite sports to play as a child and/or now: I played soccer from age 5 to 14. Favorite workout: Running! I started running after high school as a way to keep up my fitness and to teach myself discipline and commitment. I actually hated running more than any form of physical fitness. I was looking to re-introduce structure in my life as I was trying to navigate my way through college. The idea was that if I could learn to master my aversion to running by committing myself to doing it consistently, then I could apply the same mental fortitude towards other difficult challenges that I faced in my life. That was 22 years ago, and I am still an avid runner to this day! I am always learning from running, and now I also find joy in it. Proudest achievement in sports or fitness: I have a few, so it's hard to pin it to one. My first ever race was the Golden Gate Headlands Marathon, a trail marathon that I ran while I was a student at UC Berkeley. I was struggling to adapt to the rigor of achieving at the university level and used my training as an outlet to alleviate stress and instill self-confidence. I not only completed the marathon but also took first overall female. That achievement rejuvenated my sense of confidence in myself, knowing that I was capable of succeeding with hard work and believing in myself. Second to that would be my first 100-mile ultra-marathon and my marathon PR (a 3:11:30) in March of 2020. Those achievements have their own stories :). Why fitness matters to me: Fitness has been an important tool in my own life for self-care. I use fitness as a way to maintain my physical health as well as my emotional health. Fitness allows me to practice and to develop qualities such as commitment, perseverance, patience, organization, mindfulness, self-awareness and compassion. By choosing to get out of my comfort zone, I'm forced to learn about my own limits and what it'll take to improve. It's both an empowering and humbling process that teaches me about what I need to do to get stronger, and at the same time how to be patient with myself and show myself grace. This in turn shapes me into the kind of person I aspire to be to myself and to others. Furthermore, it is a gift to be able to extend my support to others towards their own fitness journeys. I can share what I've learned through my own experiences while also deriving inspiration through sharing in others' experiences. Why fitness is important to kids: Kids have the greatest potential for influencing their health outcomes. What they do now to ensure they live healthy lives will have the most impact on their longevity. Fitness is an important component of this effort. Fun fact or anything else you'd like our community to know about you: I have a long-term goal of running a marathon in every state. (This includes ultramarathons and full Ironmans.) I've completed 29 states so far.
ASHLEY HONERKAMP
Board Secretary and Legal Consultant
Ashley Honerkamp joined the Fit Kids Foundation in 2018 and has been active in the non-profit sector for her entire career. After graduating from Middlebury College 1995, she worked in development at Project Bread, a Boston-based organization which strives to end hunger in Massachusetts. Ashley then attended Harvard Law School where she continued to explore her passion for social impact and graduated in 2000. As an associate at the law firm of Foley Hoag in Boston, she continued her close affiliation with the non-profit sector by structuring and advising 501(c)(3) organizations as part of her broader corporate practice. Since moving to the Bay Area, Ashley has contributed legal and fundraising expertise to a number of nonprofit organizations, with a particular focus on issues impacting children and families. She is a former board member of The Child and Family Institute of Menlo Park and the Menlo Park Atherton Education Foundation. Ashley also co-founded HI-Tech Kids, Inc., a non-profit camp that provides technology-based learning and robotics to children of underserved communities. Currently, Ashley serves on the board of Menlo Atherton Foundation for the Future and the Jeanie Ritchie Innovation Grant Committee as well as the Family Advisory Council of Lucile Packard Children's Hospital Stanford. As a mother of three children with a love of the outdoors, Ashley hopes to leverage her experience and passion to support the mission of the Fit Kids Foundation.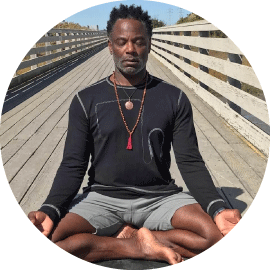 RONDY DOVAL ISAAC
Yoga and Mindfulness Instructor
Hometown: Palo Alto/East Palo Alto. Where did you attend high school, college or gain other relevant professional credentials: Palo Alto High School, Teachers: Jillian Glikbarg E-RYT 500, Parayoga Certified/Director of Bindu Teacher Training. Jonathan Rickert E-RYT 500 Yoga & Meditation teacher. Day job: Consultant and yoga teacher for Art of Yoga Project, Instructor for Black to Yoga, Founder of Barbershop yoga. Favorite sports to play as a child and/or now: Football-played Pop Warner, High School, and College. Favorite workout: Now, hiking! I love being in nature. The ultimate is to find the ideal spot while on a hike and flow though some Yoga. Proudest achievement in sports or fitness: Ran 51.9 seconds in the 400 meters race in high school. Finished 2/200hr teacher trainings in 6 months. Why fitness matters to me: My clothes fit better, and exercise makes me feel good about myself. Why fitness is important to kids: Fitness for kids should be fun, a way to explore their abilities. Movement for young folks is important with many benefits. Mentally-eye hand coordination builds stronger connections in the brain. Growing strong bodies-running, jumping, and weight-bearing exercises strengthen bones and muscles. Weight management is helped with daily movements, keeping body proportional to age and height. Fun fact or anything else you'd like our community to know about you: Favorite movie is Black Panther. Favorite candy is Mike & Ikes. Favorite athlete is Serena Williams. I slipped out the house and tried to catch the bus at 1 year olds by myself. Lol. Makes you wonder what was going on in that house to make a 1 year-old leave.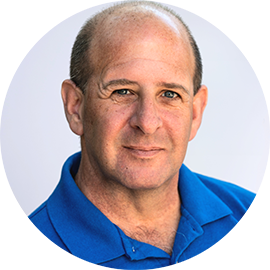 DAVID JACOBSON
Director of Program Growth and Communications
David Jacobson brings to Fit Kids decades of experience in journalism and marketing communications, including nearly 12 years leading those efforts for Positive Coaching Alliance. He coached youth and high school sports in San Bruno, Foster City and San Mateo, including teams for which his two grown children competed in baseball, softball, and basketball. Much of David's regard for Fit Kids' mission and his approach to the organization's work stems from pick-up basketball games during his youth in Chicago and Milwaukee, his college years at the University of Minnesota, and the present day.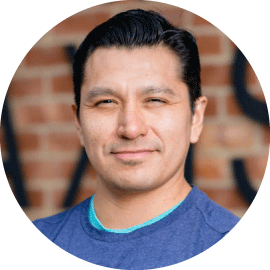 SERGIO MALDONADO
Fitness Consultant and Instructor
Sergio Maldonado, who appears as the trainer in more than 100 Fit Kids videos, has been a Personal Trainer for more than 10 years. His primary place of training is at AXIS in Menlo Park, and he does work out of other locations in the Bay Area. He has always had a passion for training youth and finds physical development vital for kids' lives. That's why he believes wholeheartedly in the mission of Fit Kids and hopes to continue to provide the best possible training and information to the Fit Kids Foundation. To find out more about Sergio visit: https://www.siliconvalleytrainer.com/.
PATRICIA O'BRIEN
Director of Development
Patricia O'Brien joined Fit Kids with more than 25 years of experience in non-profit leadership. A Bay Area native, Patricia grew up riding horses and swimming competitively. A lifelong health and fitness advocate, she has led and supported the growth of organizations such as San Mateo County Health Foundation, Lifelong Fitness Alliance, and Playworks. With a PhD in sociology, she brings a broad base of understanding and an open and inquiring approach to her work. She's an avid traveler, loves exploring other cultures, and she speaks fluent Italian, along with some Spanish and Arabic. When not working to support social justice, she might be found hiking the many Bay Area trails, reading, cooking, spending time with her family, or hula-hooping in her backyard. Patricia has served on the board of Bay Area Ridge Trail and Omnidawn Publishing, and she is excited to bring her experience and passion to support Fit Kids' mission.
VALERIE SAITO
Director of Events
A Bay Area native, Valerie Saito has over 10 years of experience working in the non-profit sector. Her background includes working in sports philanthropy and with youth development organizations. Valerie loves to use her creativity to help share Fit Kids' story and vision. As a former gymnast, she knows the impact that physical fitness can have on the lives of young people. Valerie has a bachelor's degree in Mass Communications from Biola University. Valerie and her family live in the East Bay and love to check out all the fun playgrounds and frequent their local boba shop.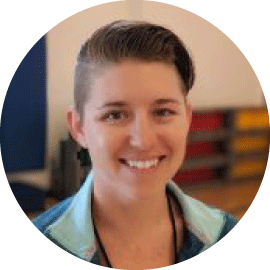 HOPE SCHEID
Curriculum Consultant
Hope Scheid was born and raised in Menlo Park, California. She grew up playing soccer, softball, volleyball, basketball and pole vaulted. Hope graduated from San Francisco State University majoring in Child Development and completed her teaching credential and a Masters in Curriculum and Instruction at Notre Dame de Namur. She currently teaches Physical Education at Oak Knoll School in Menlo Park, the same school she attended as a child. On weekends and during the summer you can find Hope enjoying the great outdoors – whether it be mountain biking, running, hiking, snowboarding, or snowshoeing — and playing soccer or softball in recreation leagues around the Bay Area.
EVE SHEN
Fitness Instructor
Eve was born in Taiwan and immigrated to the United States when she was 11. She has been practicing yoga for over 20 years and became certified to teach in 2007. Attributing her own inner harmony to Yoga, she believes yoga can help build a strong sense of self and strengthen the mind-body connection, which will improve overall well-being. Eve currently lives in San Francisco with her husband and two teenage sons. In addition, to teaching yoga classes at the Stonestown YMCA, she also offers private lessons.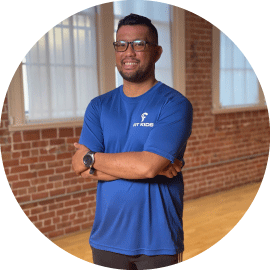 PETER TAPAO
Fitness Instructor
Hometown: Union City, CA. Where did you attend high school, college or gain other relevant professional credentials: My first Health and Wellness experience started off as a Front Desk employee in Island Gym in 1998 working part time. I was responsible for opening the gym at 4:30 am. At that time, I had greater ambitions beyond working at the gym. I wanted to make a living in electronic engineering, which I was studying at DeVry University in 2002. Favorite activities: Working out, hiking, and most importantly being with his family. Fun fact or anything else you'd like our community to know about you: After graduation I took a trip to the Philippines, where my whole perspective about life changed. The Philippines is a third world country and people are just trying to survive. It's a struggle every day. I watched my people, my own family, who had nothing, happily share what little they did have with me. This was a truly humbling realization and a lesson that changed my life. I came back from that trip motivated and dedicated to be a personal trainer and group exercise instructor, with a purpose and passion to serve. Fast Forward to now and I've done just that. I've been a personal trainer and group exercise instructor for 15 plus years, and have many clients who stay with me for 4-6 years. I'm very humbled to have satisfied customers and full classes of happy students. I'm continually advancing my career in an effort to build a healthy community, to establish great relationships, and open myself to new possibilities for growth.
NAVITA WILSON
Director of Programs
Navita Wilson was born and raised in Redwood City, California. While attending San Jose State, she began working for the Ravenswood City School District as a paraprofessional and after earning a degree in Liberal Studies she transitioned into the role of After School Program Coordinator at Costano School, Home of the 49ers Academy. In 2015, the 49ers Academy hired Navita as Director of Student and Family Affairs. In this role, she supported families with securing basic needs and linked students and families to appropriate resource, including on-going mental health services, academic programs, recreation/sports programs, youth development programs, and medical services. Navita is married to her high school sweetheart, and they live in East Palo Alto with their two-year-old twin boys and a 14-month-old son.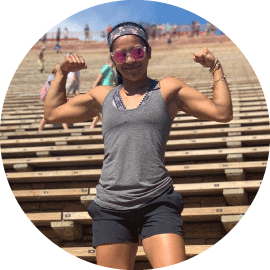 CHERMAYNE NOHEALANI YAGO
Fitness Consultant and Instructor
Hometown: Kapolei, HI. Where did you attend high school, college or gain other relevant professional credentials: I attended Fort Hays State University where I played collegiate softball and obtained my Bachelors in Sports and Exercise Therapy. Day job: I am a private personal trainer located in San Mateo, California. Favorite sports to play as a child and/or now: Favorite sport was softball but I've recently started getting into golf. Favorite workout: My favorite type of workout is any jumping exercise because it's the only time I feel really tall (haha). Proudest achievement in sports or fitness: Going to Red Rocks Park in Colorado and running through every row (69 total rows) all the way to the top in elevation over 6000 feet. Even though my heart was punching through my chest and my lungs looking for air, it was so worth it at the end, because it was a moment in fitness where even I had to prove myself wrong. Why fitness matters to me: Fitness is important because it lives in everything we do. I believe fitness is a big key to living a long and happy life. Why fitness is important to kids: Fitness should be important to kids, because as we're growing, we want our bodies to grow strong physically and mentally! Fun fact or anything else you'd like our community to know about you: I also used to be a lifeguard for five years in Hawaii, best tan I ever had was during that summer!