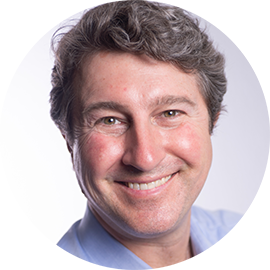 WILEY ANDERSON
Wiley Anderson grew up in the Bay Area and has always enjoyed exercise, outdoor adventures and travel. After studying Computer Science at Princeton, he returned to the Bay Area and joined as an early employee at Blue Martini Software. Now Wiley spends his time investing in technology companies. Wiley enjoys teaching a class at a local school that focuses on building "cool" science-oriented projects and is on the board of the Friends of the Palo Alto Junior Museum. Wiley lives in the Bay Area with his wife and two children.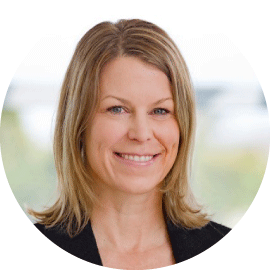 JENNIFER BIRK
Jennifer Birk is Executive Vice President of Operations at Oracle. Jennifer joined Oracle in 2002, serving as Assistant Controller before moving to London to head up the finance organization for Europe, Middle East and Africa. She returned to the Bay Area in 2009 to focus on the operational integration of Sun Microsystems before taking on her broader operations responsibilities in 2010. Prior to Oracle, Jennifer worked for Andersen both in Texas and the Bay Area. She holds a degree in Business Honors and Accounting from the University of Texas, has been passionate about competitive sports from a young age, and still enjoys any time she can find to play sports or enjoy the outdoors. Jennifer lives in Menlo Park with her son and spends most weekends enjoying watching him play sports.
AMY BURNETT
Amy Burnett grew up in Michigan, and after multiple cross-country moves, relocated back to the bay area in 2010. She earned her Bachelor's degree in Psychology from Bucknell University, where she was a varsity athlete in Track and Field. She moved to San Francisco after graduation and began a career in Staffing/Recruiting at Accenture. She then worked at Netcentives where she managed North America customer service teams and developed branded customer loyalty programs. After relocating to NYC, she became a certified Pilates instructor and taught part-time in New York, Boston, Ann Arbor and the Bay Area. Amy served as a Trustee of the Ann Arbor Symphony Orchestra and the San Francisco Ballet and served as co-president for Ambassadors for Lucile Packard Children's Hospital. Amy is the co-owner of Toddle Flexible Preschool and is an active volunteer at her children's schools. Amy and her husband, Grady, live in Menlo Park with their three children.
ASHLEY CALDWELL
Ashley Caldwell is originally from New Jersey and lived in Wisconsin and North Carolina before moving to Los Gatos, California during high school. After graduating from Los Gatos High School, Ashley went to UCLA, where she was a five-time all-American track and field athlete and served as team captain of both the cross country and track and field teams. After UCLA, Ashley went across town to USC for law school before making it back to the Bay Area to start her legal career at Kirkland & Ellis. She is currently General Counsel at Sapphire Ventures, a Venture Capital firm in Palo Alto. Ashley lives in Menlo Park with her husband and two young children.
COURTNEY CHARNEY
Courtney Charney was raised in Menlo Park and Atherton. During her years as a student at Castilleja School in Palo Alto, Courtney was an avid athlete, enjoying being a part of track and field, cross country and softball teams. She graduated from Stanford University with a degree in Political Science and Art History. Courtney is a Realtor for Parc Agency and enjoys helping her clients buy and sell their homes. As a native of the area, Courtney offers a uniquely informed perspective to homebuyers and sellers, providing the knowledgeable personalized service and follow-through so critical during a transaction. Prior to Courtney's real estate career, she was Editorial Director at Gentry Magazine. Courtney lives with her husband and daughter in Atherton.
NANCY FORD
Nancy Ford is a Managing Director in the Consumer Retail Group at Kohlberg Kravis and Roberts (KKR) in Menlo Park, where she joined in 2017. Prior to that she was a Managing Director at FFL Partners, a San Francisco-based middle market private equity firm with $4B of capital under management. Nancy joined FFL in 2003 after graduating from Stanford Graduate School of Business. Prior to Stanford, Nancy spent two years at Thomas H. Lee Partners, a private equity firm in Boston after having started her career at Goldman Sachs in the investment banking division in New York. Nancy was an Economics major at Duke University and is an avid Duke basketball fan. Nancy loves running and SoulCycle and spends most of her weekends watching her kids play sports. Nancy lives in Atherton with her husband and three children.
ASHLEY GIESLER
Ashley Giesler is a Partner at Anacapa Partners, a private equity firm focused on supporting entrepreneurs in their acquisition and management of lower middle market companies. Ashley has over 20 years of experience advising, operating and investing in high growth private equity and venture backed companies. Immediately prior to joining Anacapa, Ashley was an executive at Sunrun, a residential solar company, where she led the project finance and legal teams responsible for equity, debt and project finance transactions and was instrumental in developing the strategy and infrastructure necessary to support the company's rapid growth. Prior to Sunrun, Ashley spent a decade as a member of the senior management team at Asurion Corporation, a global leader in technology solutions services. During this time, she led the execution of multiple transformative acquisitions and recapitalizations of the company as well as participated in the development of the Company's growth strategy. Ashley graduated Phi Beta Kappa from the University of California, Santa Barbara and Order of the Coif from UCLA Law School. She lives in Menlo Park, CA with her husband Mark and two teenage sons, Charlie and Jack. Ashley is passionate about children's health and fitness, and she enjoys running, hiking, traveling and spending time with her family.
CHRISSY GINIECZKI
Chrissy Ginieczki is the COO for Title Nine Sports, Inc., a privately-held, woman-owned apparel retailer specializing in versatile outdoor performance wear for women. In this role, Chrissy leads the Marketing, Analytics, Distribution, E-commerce and IT teams in driving the growth and optimization of the business. Prior to Title Nine, Chrissy was a Vice President at Williams-Sonoma Inc., where she was responsible for launching and scaling multiple e-commerce businesses. Chrissy earned her Bachelor of Science degree in Biology at Washington and Lee University.
ANDREA HENRY
Andrea Henry is originally from Canada and grew up in Calgary and Massachusetts before moving to the Bay Area in high school. She graduated from UCLA with a B.S. in psychobiology and from UC Berkeley School of Law, before starting her legal career at Latham & Watkins. She is currently Associate General Counsel at 23andMe, where she has been since 2011, pursuing the acceleration of consumer-driven healthcare. She is passionate about being active and loves to hike, run, paddle-board and ski. She loves to travel with her husband and three kids, from their home base in Menlo Park.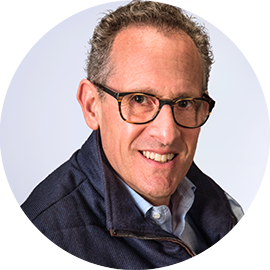 RUSSELL HIRSCH, M.D., PH.D.
Russell Hirsch, M.D., Ph.D. is a Managing Director of Generator Ventures. Russell co-founded Prospect Venture Partners II and III, life science venture funds with over $1 billion in capital under management. Prior to establishing Prospect Venture Partners II and III, Russell was a member of the Health Care Technology Group at Mayfield. He joined Mayfield in 1992, served as a Venture Partner from 1993 to 1994 and as a General Partner from 1995-2000. Russell played a key role in Mayfield's investment activities in the biotechnology and medical device sectors. As an Associate, he participated actively in the incubation of Millennium Pharmaceuticals (acquired by Takeda) and as a General Partner he was responsible for the incubation of Intuitive Surgical Devices (NASDAQ:ISRG).

Prior to Mayfield, Russell was at the University of California San Francisco from 1984-1992 where he was engaged in biomedical research. His work, published in a variety of respected journals, focused on important aspects of hepatitis B viral replication. His descriptions of the reverse transcription and packaging functions of polymerase gene products merited publication in Nature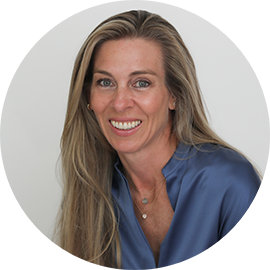 ASHLEY HUNTER
Ashley Hunter founded The Fit Kids Foundation in January 2011 and currently serves as the Executive Director. Ashley grew up in Wayzata, MN where she attended The Blake School. She went on to Middlebury College and graduated in 1998 with a degree in Psychology. After graduation, Ashley spent 2 years as an investment banking analyst with Robertson Stephens in San Francisco. She went on to conduct investor relations for Commtouch Software and spent 2 years as a substitute teacher for elementary aged children at the Phillips Brooks School in Menlo Park. Ashley is very active in the non-profit world. She is the Co-Founder and former Co-President of Circle of Friends, now called Ambassadors for Packard Children's Hospital, an organization that supports Lucile Packard Children's Hospital. In addition, Ashley is a former board member of the San Francisco Zoological Society, a former member of the Joint Development Committee at Lucile Packard Foundation for Children's Health and a former Advisory Board member of the Wender Weis Foundation for Children. Currently, Ashley is a member of the Ambassadors Honorary board, serves on the Board of Directors of Upper River Services in Minneapolis, MN, and is advisor at Hunter Trust. Ashley remains active as alumni of Middlebury College and conducts alumni admission interviews in the Bay Area. Ashley grew up as an avid athlete and is passionate about health, fitness and helping children. Ashley lives in the Menlo Park area with her four children.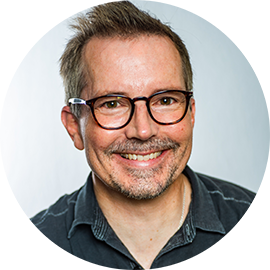 ANDREW LOGAN
Andrew Logan is a Licensed Marriage and Family Therapist operating a private practice in Woodside, CA. In his private practice, he focuses on how one's thoughts impact one's feelings, improving communication, and on the mental health benefits of balanced self care, including physical fitness. He is a Board Certified Professional Counselor and a member of the California Association of Marriage and Family Therapists. Prior to becoming a therapist, Andrew worked in high-tech marketing for two successful start-up companies, S3 Incorporated and NVIDIA Corporation, lastly as a Director of Corporate Marketing. He received a degree in writing from St. Lawrence University and a degree in counseling psychology with an emphasis on marriage and family therapy in graduate school from Notre Dame De Namur University. He also received training in cross-cultural communication and therapy for diverse populations. Andrew has shared his expertise as a volunteer, trustee and board chair of Phillips Brooks School. Before opening his private practice in 2008, Andrew spent seven years as a clinician at CHAC, a mental health agency in Mountain View, which included a four year placement counseling adolescents at Graham Middle School. Personally, Andrew is married to his college sweetheart with two teenaged children. He is an avid surfer and is passionate about the environment, writing, guitars, and attending live music.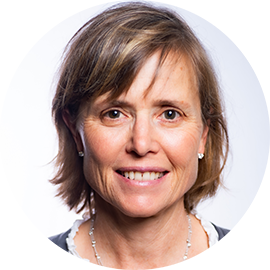 WENDY MCADAM
Wendy McAdam grew up in Bay Area and, after several years in the East and the Midwest, she moved back to California permanently in 2000. Wendy earned her Bachelor's degree in History from Colgate University and an MBA from Stanford University. After graduating from Business School, Wendy worked as brand manager for General Mills in Minneapolis. She left General Mills to join Concept Shopping, a start-up software company for retailers to help them monetize loyalty card data. After moving back to California in 2000, she worked at Intuit in marketing for their Merchant Services Business. She has been involved in several capacities with Positive Coaching Alliance since 2000 and currently serves on their National Board. Wendy and her husband, Tim, live in Portola Valley with their 3 children. She has served on the Board for Windmill School and for the Portola Valley Schools Foundation. She loves watching and participating in sports of all kinds.
ANTHONY J. MCCUSKER
Anthony McCusker is a partner in and co-chair of Goodwin Procter's Technology practice. He specializes in all areas of corporate, securities and partnership laws, with a primary focus on advising emerging-growth technology companies. Anthony graduated from the University of California, Berkeley with a degree in Political Economy and from UC Hastings College of the Law. Anthony has played sports his entire life, including rowing for Cal during college, and loves anything active and outdoors, especially skiing, hiking and golfing. Anthony lives with his wife and children in Atherton.
SANJAY MOREY
Sanjay Morey was born and raised in San Luis Obispo and moved to the Bay Area in 2006. Growing up on the central coast and being the son of a Food Science professor, he has been actively involved in sports/outdoor activities and nutrition all of his life. He earned his Bachelor's degree in Economics from UCLA and an MBA from Harvard Business School. He is currently responsible for managing a private equity investment firm, Twin Ridge Capital Management, which he co-founded in 2011 and prior to which he was a senior executive at the private equity firm Kohlberg Kravis and Roberts (KKR). Sanjay serves on several corporate boards and is on the Leadership Council of Positive Coaching Alliance. Sanjay lives in Menlo Park with his wife and three young sons.
ASHLEY STILL
As Vice President and General Manager of Adobe's Document Cloud and Creative Cloud enterprise businesses, Ashley Still helped lead the transition of Adobe's business and products from desktop software to SaaS, driving record-breaking business growth. Ashley and her team are putting design, mobility and artificial intelligence at the center of customer experience to usher in a new era of innovation for Adobe's diverse customer base – whether it's e-signing a contract from an airplane, or producing the latest Hollywood film. Prior to her current role, Ashley was Senior Director of Product & Marketing for Adobe Primetime, an Emmy-award winning Internet television platform used by major media companies such as Comcast, Turner, NBC Sports and more to transform their television experiences. Ashley earned her Bachelor of Arts degree in economics and international studies from Yale University and her Master's degree from Stanford Graduate School of Business.
Fit Kids thanks these former Board of Directors members for their contributions.
Awara Mendy Adeagbo
Rod Burns
Jill Burns
Scott Carter
Suzanne Crandall
Karli Cleary


Matt Doyle
Ned Gibbons
Terri Givens
Bing Han
Katie Husak
Tim Kerns 


Erik Kuld
Amy Kunihiro 
Margaret Munzig 
Beth Osborne
Travis Parsons
Tori Pickett
Sharon Purcell
Rachel Rosenberg 
Johnee Rui
Sarah Rye
Dave Stevens
Ryan Tollner
Amy Wender-Hoch
Charlotte Zanders Waxman